---
Plug stretch 3mm by @myleespike ???? Tattoo Passion Shop ???? Décorateurs de peaux à Thonon depuis 2005 : 12 ans d'expérience, ça fait toute la difference ;-) ???? Bijoux, fringues et taxidermie ???????? Tattoo Passion organise le salon du tatouage d'Evia
---
こんにちは???? ケイウノ心斎橋店です???? . 今日はとても暑かったですね☀️ 私は夏が一番好きなので、夏がもうそこまで来ているなと嬉しくなりました???? . 本日はご結婚指輪をご紹介致します???? . Mappamond-マッパモンド- お二人の指輪を重ね合わせると浮かび上がる世界地図。 これから広がるお二人の未来を世界地図で表現して… . 挙式をした場所、思い入れのある国のところにダイヤモンドを留めるのも素敵です???? お手元を見る度に、お二人の大切な思い出も思い出せそうですね☺️✨ .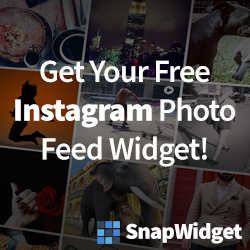 ---
#鮪づくし会席 日本人が最も好む魚のひとつ、鮪。そんな鮪の美味しさを余すところなく盛り込んだ会席が登場!お食事の鮪握り寿司はなんと、食べ放題!???? 7/31までの期間限定。お見逃しなく! . We have launched Tuna Kaiseki (traditional Japanese course dinner)! Sushi is all-you-can-eat!! * . 詳しくはプロフィールURLからどうぞ( @toyama_daiichi_hotel_official ). . #富
---
Petit dej : yaourt soja nature, granola, kiwi et graines de chia. Un petit dej complet que j'adore et qui cale parfaitement jusqu'au dej ???? passez une belle journée ! ____________________________________ #petitdejeuner #breakfast #morning #goodmorning
---
..anddd relax! ???????? Happy Friday everyone! ❀ Rock and Flame have a lovely collection of homeware gifts including these giant candles ???????? ❀ Shop the large candles and more of the Rock and Flame collection at www.bohostreet.com #shoplinkinbio ????