---
Loved getting to spend time with my family on the beach... and the view wasn't bad either!
---
Getting spoiled with some of the best products for new mamas and babies thanks to #BabbleboxxMom! Loving the @MustelaUSA stretch marks prevention cream, it's the perfect way to avoid pesky little marks on this growing belly! Plus the whole line of baby pr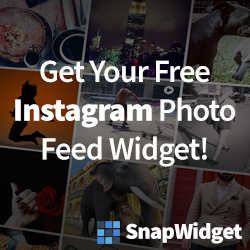 ---
Alright, it's official, just go ahead and gimme all the teeny tiny pineapple plants!!!
---
My mother in law is one of my favorite people in the world; she's loving, thoughtful, and so inspirational... but getting her a gift can sometimes be a daunting task, only because I want to spoil her and get her something she will love and cherish as much
---
Today we had a bit of a scare with our little babe! I went in for our normal appointment to make sure she's growing well and while looking for her heartbeat with the doppler the doctor and a nurse were unable to find it... My hubby and I were absolutely...