When you find itty, bitty hot pink boots with bows and you just KNOW you're expecting the most fashionable little girl in the world... well, you kinda have to buy them!
---
Getting spoiled with some of the best products for new mamas and babies thanks to #BabbleboxxMom! Loving the @MustelaUSA stretch marks prevention cream, it's the perfect way to avoid pesky little marks on this growing belly! Plus the whole line of baby pr
---
My mother in law is one of my favorite people in the world; she's loving, thoughtful, and so inspirational... but getting her a gift can sometimes be a daunting task, only because I want to spoil her and get her something she will love and cherish as much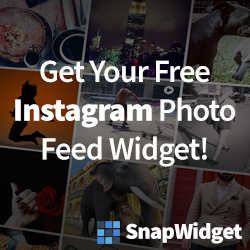 ---
I must confess, I'm super excited about these little metallic gold pineapple decals (from @wallpops)!
---
Yesterday I celebrated my first Mother's Day as a "mama" and it meant the world to me. Feeling so blessed to have spent the day with my mama, my sister (who is like a mom to me in so many ways), my little niece, and my favorite girl, my daughter!...
---
My favorite meal of the day? #Brunch with a nice big glass of Milo's Cafe Style Tea! I can't wait to share all the details on my beautiful brunch spread with you on Monday, until then here's a little preview of the deliciousness... #brunchtime #TasteTheMi