Ich bin neugierig: Wie lauten eure liebsten Buchzitate? Einen meiner Lieblinge könnt ihr hier auf dem Bild sehen ????❤???? "If I could dream at all it would be about you" ~ Edward Cullen I am curious: Whats yozr favourite quote from a book you love?? ???
---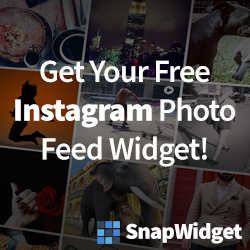 ---
Zazwyczaj takich postów nie dodaję, ale Klaudia naprawdę na to zasługuje. Nasza wspólna historia zaczęła się 6-7 lat temu, kiedy szukałam stylistki paznokci w Warszawie. Już po pierwszej wizycie byłam bardzo zadowolona i z każdym kolejnym razem Klaudia mn
---
VESTIDO LONGO ESTAMPADO CITY BLUE ❤ Faça a busca no site pela ref. G340 ✰Você pode comprar pelo nosso site: ➥ www.lezanty.com.br ????Formas de pagamento: ???? 6x sem juros no cartão ✔️Pagseguro ou PayPal ????10% de desconto à vista no boleto ou depósito.
---
Evadez-vous avec notre Cabas Boat Trip et ses destinations de rêves! Son grand format fait de lui le compagnon idéal pour cet été, vous pourrez emporter tout ce que vous désirez à la plage ou en week-end! Allez-y craquez sur www.levoyageenpanier.fr #sac #
---