When we first saw our home I fell head over heals for the privet hedge. It was neglected for many, many years before we bought it and lucky for us my neighbor brought it back to life. It makes having a small yard totally ok with me:). More details about...
---
Ahh, I want to knock on @thewickerhouse and have my afternoon coffee in this room! Isn't it dreamy? Speaking of the talented Emily, she is over on my blog today sharing a simple teacher's gift idea that happens to smell great. Oh and there is a free print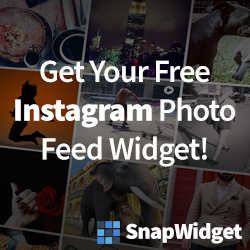 ---
Give me more hanging plants! Emily from @thewickerhouse makes summer decorating seem so effortless, doesn't she? She is one of my favorite feeds for sure lucky for me she contributes on my blog! She is sharing a fun DIY today, hop on over! The link is in
---
---
Can you believe this navy blue dresser cost me just under $50? It's true, I bought it at a yard sale for just $10! I am sharing all the details on how I painted it along with 20 other thrifty under $50 projects by some awesome bloggers to get you...
---
In case you missed the news, City Farmhouse is now on YouTube! And I am starting a new design series!! Come on over and watch my video and see how you can be a part of it. Oh and be sure to subscribe so you don't miss a post:). The...