Beat the heat in this little getup today
---
I've got such a crush on how blue the water is down here, especially at sunset!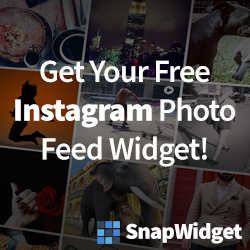 ---
#SALEALERT! Packing up for a getaway soon and just saw that my big pink suitcase (featured in my Miami Packing post on the blog) is currently 30% off, so I got this little cutie of a carry-on to match! Shop them my favorite travel totes (this one is und
---
Yesterday's sporty casual #ootd ... So happy my favorite pair of sneakers now come in one of my HOT PINK (and are under $100)!
---
I know what you're thinking. I wear these white jeans. all. thetime. It's true. I promise I'll give them a rest ... after this week. At least I'm giving you some good outfit ideas so you get your money's worth out of them, right?
---
"Greatness is not found in possessions, power, position, or prestige. It is discovered in goodness, humility, service, and character." Let's remember this as we go out into our new week! This is what great really is ... brought to you by one of my #pinter