It's a good night for a little ear-ringing therapy. Sorry, neighbors. #SorryNotSorry
---
...sailor take warning. (Unedited iPhone 6 HDR photo.)
---
Look at these two demons just sitting there like hellspawn waiting to wreak havoc on an unsuspecting world. It's too late for us now.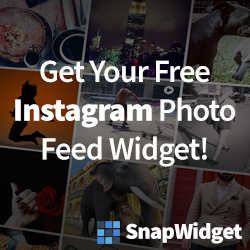 ---
Happy 2nd birthday, Paizley and Pepsy!!! To celebrate, they've started their own Instagram account. Go follow them and send them happy birthday wishes!
---
After a day of fun at Growler's day care, Pepsy is too tired to put up a fight and the couch has eaten him.
---
Less than one week until we release our debut album, Evolve From Chaos, on Friday, May 20th. Entronomy's (@entronomy) music will be available on all major online stores and streaming outlets. Here's a preview of the track listing from the album. #entronom