These @SOPHIAWEBSTER limited edition beauties came out to play today for the first time. Their first outing? The photoshoot for the cover of my first book! ...so I think I've done them proud. Huge thanks to @masque_photography for her skills and friendshi
---
Today on the blog: not one but two new posts! I'm in 'agony aunt' guise tackling a reader's problem about the need to be a 'people -pleaser' and am also sharing some very lovely, pretty things like these gorgeous tealight holders. Swooooooon.
---
I think this may be the cutest vintage dress I've ever bought Elsie! (Fits her like an absolute dream too
---
"So is it hot enough for my pool mummy?!" Sure is my love. It sure is. What an amazing day of gorgeous weather hey folks? Makes you feel glad to be alive. I'm shattered now after a 5.30am start but we've had the loveliest day, playing outside, enjoying ou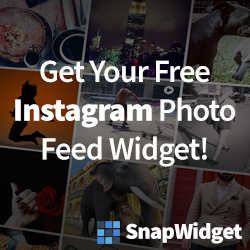 ---
Today on the blog, a review of Desenio - a Scandinavian company specialising in gorgeous but affordable prints and frames. Just a little in LOVE with this site now. (Have a look if you're struggling to find nice prints, this site is amazing). If you fancy
---
This picture couldn't sum Elsie up more.