Thankful for indulgent Black Friday breakfasts, sleeping until a decent hour and still getting what I want from the store (Christmas tree upgrade ????) and making our way around the city to take advantage of a few sales.
---
Este finde hemos estado dando un paseo por #puenteviesgo y nos lo hemos pasado muy bien. Por allí pasa la #viaverdepas así que el #pipiolillo ha podido correr libremente con su bici????, qué velocidad coge el tío! . También ha disfrutado subiéndose a una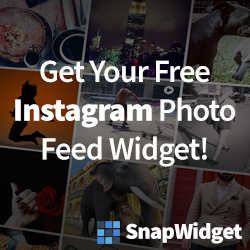 ---
---
On the blog today I share how I like to curate authenticity on my Instagram feed when I have nothing ready to post. I want my feed to look nice and 'in brand' but I also want to focus on sharing this game of value as well. I've switched from...
---
---
????Создайте свой безупречный взгляд с Cherish Mascara????????#cherishmascara это ухаживающая тушь с витамином Е для придания ресницам колоссальной длины, объема и подкручености. ????Инновационная формула туши способствует достижению максимального эффекта