This is how I feel about Friday! It is supposed to be a gorgeous weekend too! We have no definite plans for probably the last time until November and it's going to be glorious! #sheblinikkolephotography #sheblinikkoleweddings • • • • • • • • • • • • • •...
---
Oh, you pretty thing ????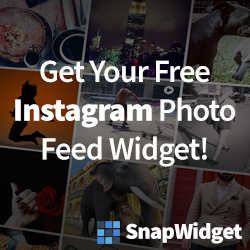 ---
. . - Today's NEW - . ✔︎ サマーツイードパンツ [ mr4065 ] ネイビー モカ アイボリー . . 本日20時~販売開始♡ .
---
¿Quién más está esperando a ponerse el bikini ???? y sumergirse de lleno en el 'mood' de verano? Consigue tu bikini tropical ???????? en @womensecretofficial y sólo preocúpate de con qué complementar tu momento de relax. #womensecret #beachwear #estiu #cc
---
Don't ever listen to what others say about you - focus on God! "Be generous with me and I'll live a full life; not for a minute will I take my eyes off your road. Open my eyes so I can see what you show me of your miracle-wonders. I'm...
---