Our little brown supergirl. Who runs the world? Tell em, Gi. ????????????
---
Do the smart thing. ???????? We live in a time and age where we're all so incredibly connected. ⚡️ Technology is amazing and it allows us to keep in touch with our friends an family just about everywhere, means you can take a panoramic photos with the tou
---
Let it snow, let it snow, let it snow! We don't want to say goodbye to December just yet!
---
---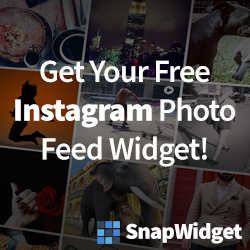 ---
Kini reservasi bus pariwisata menjadi lebih mudah loh karna sekarang kliksewabus memiliki fitur reservasi online melalui web : www.kliksewabus.com yg recomended banget buat kalian yg gapingin ribet ???????? Jalan - jalan euy ! √ Wa : 62 812-2342-8485 • √