---
Spent the weekend in LA with some of my favorite friends celebrating @thebeyoutybureau and @kngarupe's 30th birthdays. I slept through the night for the first time in 8 months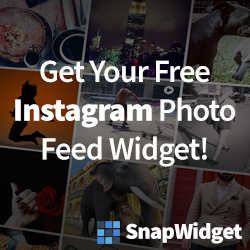 ---
I used to love Thursdays because it was almost the weekend. Now I love them because it's the @provoroundup and I don't have to make dinner.
---
Arden and the cutest little hand crank train! My sister in law showed me Adventure City a little while ago and we loved it! It's right down the road from Disney. There were no lines, it was clean and the staff was so friendly. Every time the train went ar
---
I realized yesterday I never posted Posey's 7 month photo (and now she's almost 8
---
We had a tree taken down the other day (it's pulling up our driveway) and there's major construction happening on our street. So I came down the other morning to these two sitting on Amazon boxes watching this "show".