It's no secret I was having sleep issues at the end of 2017. I'd fall asleep just fine but would wake at 3.30am and toss and turn until I fell back into a deep sleep just before my alarm went off. Nightmare stuff! I'm happy to say things are MUCH...
---
---
#ceritaistimewa L : stii kurang-kurangin ke pantai sebelum 22 juli, biar ngga keling-keling bangat pas wisuda I : oke siap, ngga mantai dlu smpe 22 juli ya ---- Satu bulan kemudian Byurrrr ???????????????? Maapin aku ya, ngga bisa bohong sama diri sendir
---
"No one ever stood in front of me when I was your age and said your life might end up here, at a place where you don't want to be alive, but I'm here to tell you if you ever do, there's so much help and there's so much hope....
---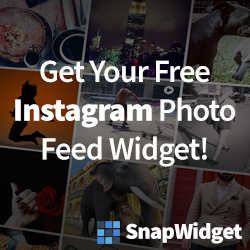 ---